Post by dawsonsjs on Apr 23, 2023 9:26:55 GMT
Sheffield Utd v PNE
Sat 29th April 3pm Bramall Lane
Personal View on their Squad.
We have played the Blades many times in recent seasons. The games have invariably been tight with little between the sides.....most enjoyable outcome for me was last season at the Lane when Riis slotted in a last minute of added time equaliser.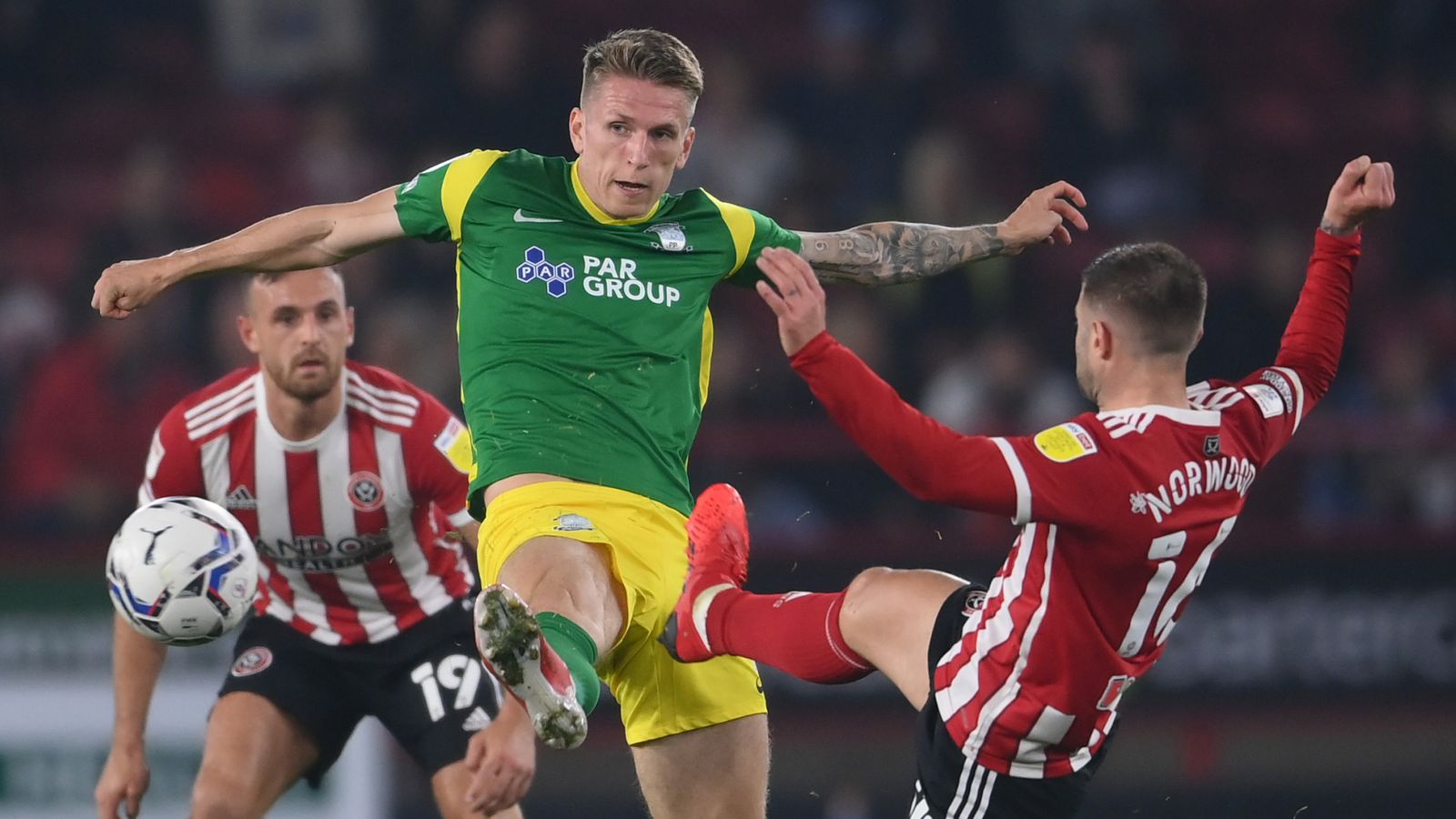 They are a) organised b) very difficult to beat c) have quality throughout the side.. They work their socks off, never give up and, I might add, get stuck in.. In defence Ahmedhodzic is good enough for the Prem, coming forward Ndiaye is arguably one of the best player in the Championship. They also have plenty of experience in the side with the likes of Norwood, Fleck, Egan, Berge and the evergreen Billy Sharp available to which they have added good loan signings, particularly. Doyle and McAtee from Man City. Arguably with these two available next Saturday they could put out a stronger team than the one that played City at Wembley in the Cup. All this is not to mention two strikers who cost over £40m, Brewster and McBurnie and may or may not start. Jebbison was played against Man City .....PNE fans may not know him, he's rapid and only 19 and yet another Academy success (when will PNE ever learn?).
Off the Pitch.
The club is in financial meltdown...and should be yet another lesson to those who think PNE would benefit from a change in ownership. A long running legal dispute resulted in the current owner Prince Abdullah taking over (and acquiring 50|% of the shares for just £5m). However he appears to have handed control to his daughter and son-in-law. No money has been put into the club and long standing debt from transfers and a loss making hotel that was built on adjacent land has spiralled to the extent that there is no a transfer ban with the club continuing to owe the likes of Liverpool and Swansea. There's even been talk of administration and cash flow issues. One potential takeover has been subject to considerable EFL scrutiny and an accepted offer of £115m from an American businessman, Mauriss, is dragging on. The club;s future is very much in the balance.....promotion without the takeover and the Prem money will be swallowed. On the other hand promotion with the takeover and any backing and it might be a different matter.
The Match.
Blades have WBA to play on Wednesday night. Win and they are as good as up (Luton can not make up the goal difference). Will 3 matches in 6 days tell on them or is their squad strong enough to withstand this? Last time they went up all the players went out on the lash with fans and more than one was reported to be legless. Whatever I think it will be tough facing them and 30,000 fans.
Quite simply we are going to have to be at our best to hold them.....they break with real intensity and can rapidly switch play. Set pieces are well rehearsed. We need to hold our positions , not to be drawn out and play on the break. Midfield is critical..whoever wins the midfield battle will win the game. If they get hold of the ball in the middle they have the forwards to pick out. The potential movement against Storey and Bauer and Hughes troubles me, hence the need to stop through balls. .